This Page Under Construction

.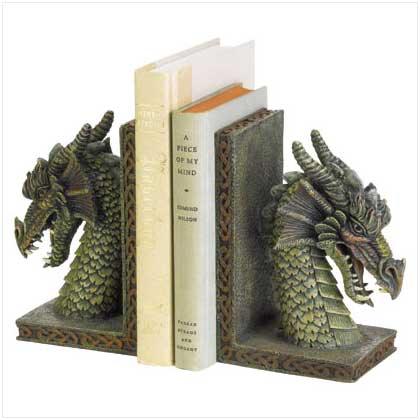 Your most treasured tomes will remain upright with these mythical dragon guardians! Richly rendered in astonishing detail, these bookends add a mystical decorative touch to any room. Polyresin. Each is 10 1/4"x 3 1/4" x 7" high. Pair.
$19.95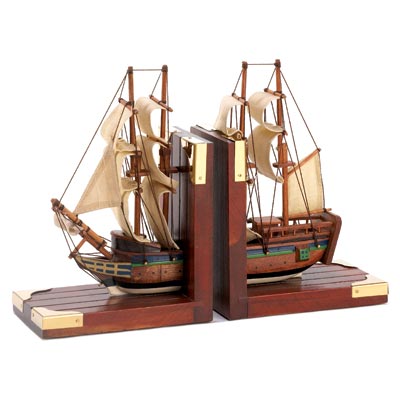 Classical nautical bookends lend an adventurous flair to your office, library or den! Beautifully outfitted with a highly detailed scale model sailing ship and handsome brass fittings for a look no seafaring soul can resist.
Weight 1.4 lbs. Wood and cotton. Set: 12" x 3 7/8" x 8 5/8" high; each is 5 7/8" x 3 7/8" x 8 5/8" high.
$35.00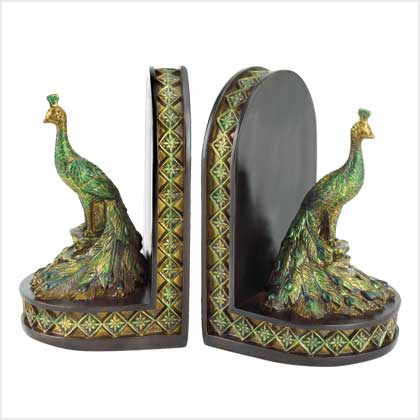 Jewel-tone greens and golds glimmer against deepest tones of mahogany; intricate filigree borders and majestic peacocks recall the renowned artistry of the Art Nouveau period. A stunning addition to your library! Polyresin. Each is 7 5/8" x 3 7/8" x 6" high. Pair
$19.95